What You Need in Office Movers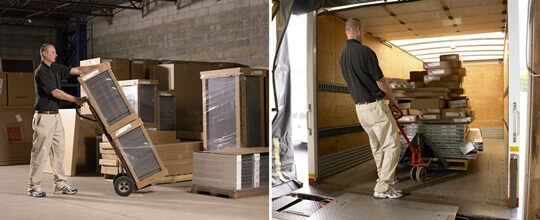 When choosing a business moving company, it can be difficult to know exactly what you need to look for. What are the qualifications that are necessary to ensure that your office movers are the experts you need to smoothly complete the job of moving your office to a new location? You need to choose office movers you trust with the important job of your office relocation.
One thing to look for is a commitment to understanding details. Does the company have proven experience analyzing the fine points of a space? Do they know how to look at an office and intuitively understand what is necessary for the moving process? How detail-oriented does this company expect their office movers to be?
Another thing to look for is years of experience. Office movers should have experience with corporate moving before you entrust them with your company's relocation. All commercial movers are not created equally, and experience is a necessity for the office movers you expect to help with your relocation.
The last thing to look for when examining commercial moving companies is prior success. Have this company's prior clients been satisfied with their services? Do the people running this company understand what it takes to successfully operate a business relocation service?