Raised Access Flooring Installation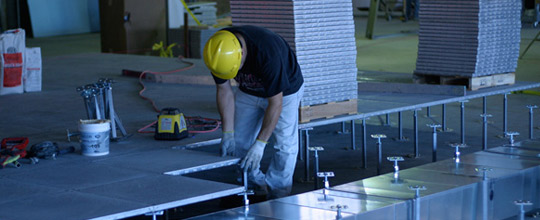 Raised Access flooring is not just for server rooms and data centers anymore. In today's "green" conscious world, raised flooring systems are being used in open office environments as a "smart" platform for distributing data, electrical, and even air conditioning.
Our installers have installed over 200,000 square feet of raised floor in the region. We have experience with new building installations as well as retro-fitting existing space. Thinking about putting raised floor in your new or existing building?  Call Glide for qualified and professional installation services.