Expert Cubicle Installations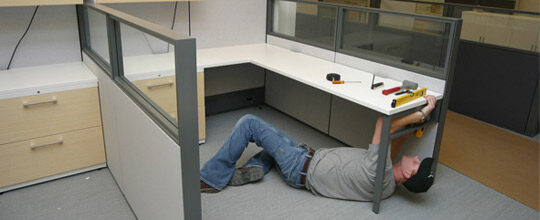 In Nevada, contractors must be licensed to install modular office equipment — it's the law. Glide Installations is the only contractor in southern Nevada that is licensed and bonded that also specializes in these types of installations. Our reputation and our achievements are what make us the office furniture assemblers that our clients count on.
As a modular furniture dealer, you know that one reason modular workstations are so attractive to companies is that while they are separate, distinct and provide workers with privacy as well as their own personal space, they do not require the type of heavy, permanent construction that building entirely new offices would. This type of construction saves clients money and time, and it looks cohesive and professional.
When you sell a modular furniture system, you can rely on Glide Installations for expert setup services, regardless of the type of space the company occupies and their vision for it.