Installation & Reconfigurations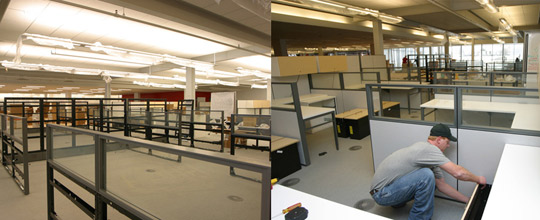 Modular furniture is really just a "kit of parts", intended to be installed, then reconfigured over and over as your needs evolve. This can be a pretty complex process. There are electrical, phone, and data considerations, move coordination, and you certainly can't afford to have employees displaced for an extended period of time. We'll make sure you understand the process and and are comfortable with everything before one piece of furniture is installed or reconfigured. 
Furniture moves, adds, and changes (MACs) are our specialty. With our comprehensive MAC services, consider us your "Change Agents"!